Volume 24 – April 3, 2005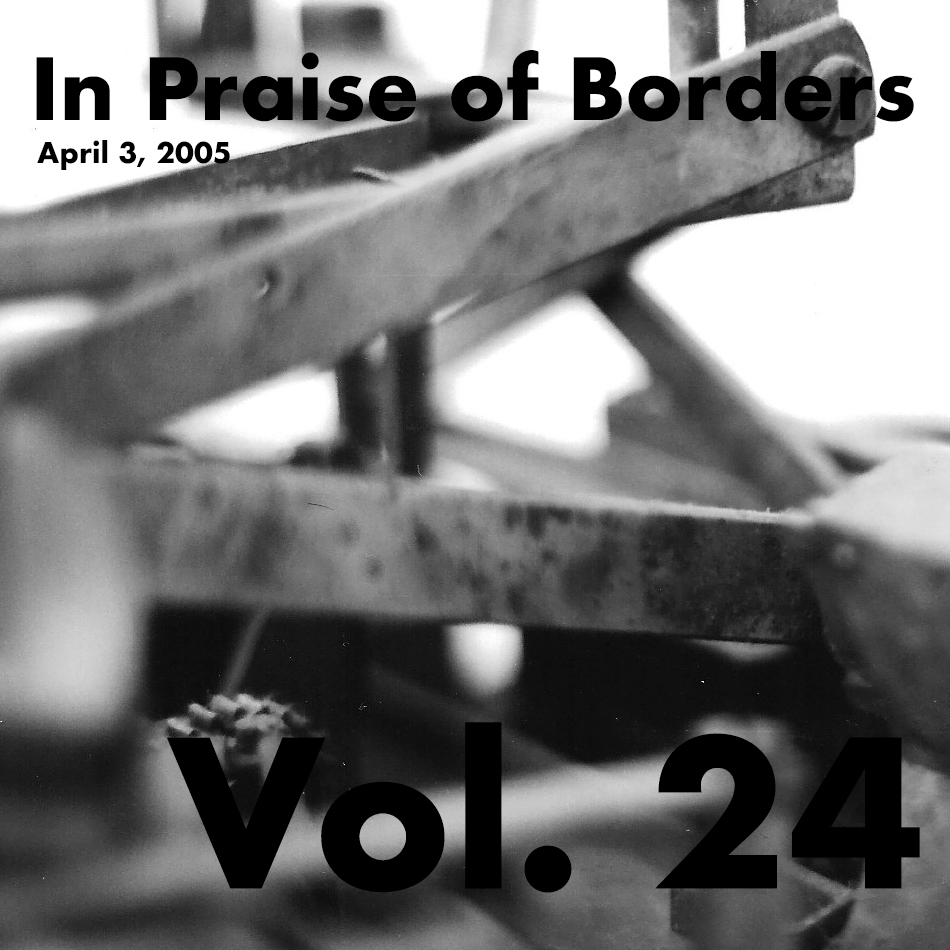 Liner Notes:
I'm not entirely sure why I started this set with "Pnoom"; generally I'd include super short tracks later in the set list, as a kind of "just in case I need to fill some time" measure. I do know that I had recently discovered German experimental rock band Can and had been playing them at every opportunity. This wouldn't have been the first time they showed up on a set list ("Vitamin C" was the first track of theirs I played), but this is the first one I still have information for. Lovage is another excellent project from Dan the Automator, and this track features the Montreal-based DJ Kid Koala. Red Elvises have always been big fun. I hadn't heard of Tegan & Sara before moving to Sudbury, but several friends were fans and they became a big part of my life. So Jealous had just come out, but it wasn't their only album that I was listening to. I've always loved the incongruity of The Cardigans covering Black Sabbath.
The photo for this cover is another closeup of the strange, unidentified machine that sat atop a filing cabinet in my high school drafting class.