The IPB Archive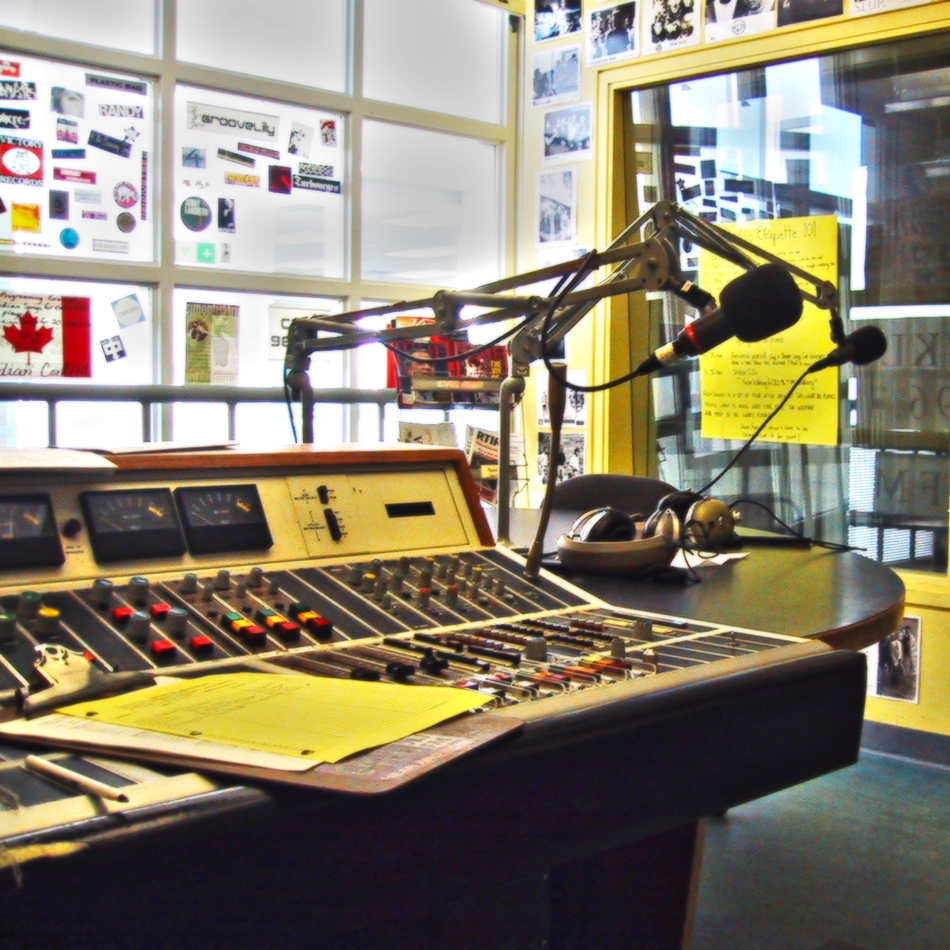 The goal of this website is to archive the surviving set lists from In Praise of Borders, a radio show hosted by me, August C. Bourré, on CKLU 96.7 FM in Sudbury from August 2004 through April 2005. The show's focus was "contemporary world music," which is to say contemporary sounds from around the world that don't fit into the narrow folk-music categories that label implies. I played ambient from Brazil, punk from Spain, noise from Japan, indie pop from Denmark, garage rock from the Saharan region of Mali, raï from Algeria, and so on.
In Praise of Borders took its name from an essay by Canadian writer Stephen Henighan. The idea was that such a variety of interesting music could not have been produced by a monoculture, and that cultural/musical exchange is interesting more because of the differences than because of the similarities. The borders, the places where musical and cultural ideas intersect, can and do produce magic. I wanted to showcase music that would appeal to my peers, but that would also be something different from what they had heard before. Often this music was overlooked or simply not available in North America. Some of the music I played was obscure (in fact, some was never officially released, and was given to me by the artists themselves), while some was popular internationally, and some was even from North America, to provide context and flow to the set lists. A few of the tracks were never played on any other radio station, or indeed on any other radio show.
The In Praise of Borders archive is divided into 30 volumes. Volume 1 is the demo CD that I submitted to the station when I pitched the show (complete with the original cover I made for it). Volumes 2 through 25 are original set lists, organized by the date the show aired. Not all of the original set lists survive; the information for approximately 8 weeks of shows is missing. Volumes 26 through 29 contain materials from those missing set lists—songs that were definitely played on the show, but for which no specific date or set list can be found. At least one show in January of 2005 was mostly taken up by an interview with—and live, in-studio performance by—Dave Clark and Michael Johnston, and never had a proper set list. Volume 30 is a "revival" set list, put together to give you an idea of what the show would look like today if it was still on the air. Other volumes may be added if more of the original materials are discovered, but that seems unlikely.
For legal reasons the music itself is not hosted here, but links to artist websites and YouTube videos are provided where available. Some of the artists, especially the indie ones, are no longer active and have no online presence that I can find. I also record music under the name Fish Sauce, and some of that music appeared on the show. I wasn't always careful about things like samples in those days, so none of that music is available online anymore.
The photo that opens this post was taken in 2005, and is a view from inside the booth at CKLU where In Praise of Borders was originally broadcast.