Volume 15 – November 14, 2004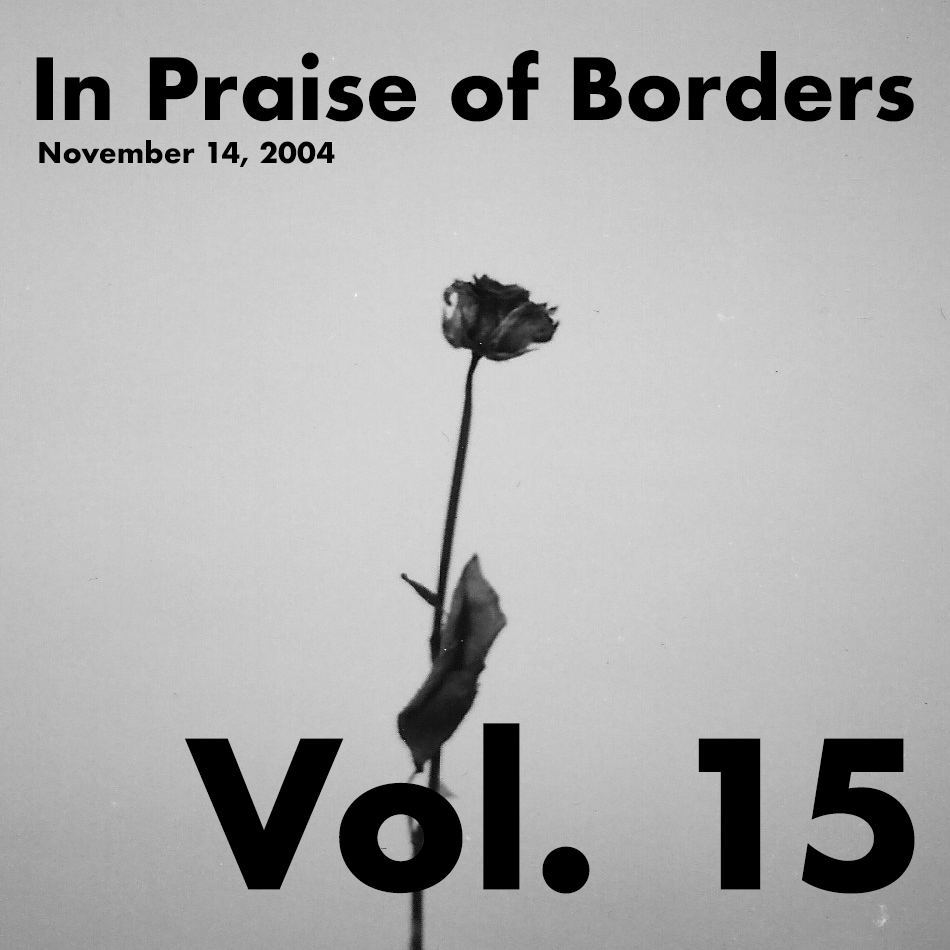 Liner Notes:
This really shouldn't work as a set list, but I still think it does. "Mass Romantic" is a pretty peppy song, but it's got a bit of an edge to the lyrics, and a bit of darkness is something most of these songs have in common. I was introduced to Morphine by a distant relation, and they somehow manage to fit just about anywhere despite how idiosyncratic their sound is. "Four Ton Mantis" is my favourite Amon Tobin track, and it's sort of the opposite of "Mass Romantic," in that it's dark with a hint of pep and humour under it all. I remember almost nothing about the Schattenmusik track except that it's got a Tiffany Lynn Meyers vocal sample in it (which I wish had been more central, and have a better recording of somewhere). "In a Lonely Place" is a Joy Division/New Order cover, and an unusually deep track for Bush, which may or may not be attributable to Tricky's involvement (calling it the "Tricky Mix" is a bit weird, because as far as I can tell they never released any other version of the song). Talisman is a big, soaring piece with a hint of sadness from Moon Safari that I could listen to on repeat for hours, and "Dum Mustt" (which was released under several different titles, including "Mustt Mustt") is one of those really unexpected projects that just worked way better than it should have. I don't really know much about Gotan Project beyond the fact that this track made for a nice finish.
The photo for this cover was taken in the basement of my mother's hair dresser's house in Dryden, and was originally intended to be used in the same art project as the photo for the cover of Volume 14.